About Us
"Our passion for nature is second only to that of our traditions"
Fattoria Scalabrini:
the history of our family
The history of our farm dates back to 1940, when our great-grandfather Ugo moved to the uncultivated and untamed lands of Ghiardo di Bibbiano, not far from Reggio Emilia. Through the hard work of land reclamation, he thus laid the foundations of what would become a modern farming business.
When our great-grandfather passed away, his son Ennio took over the company. With great tenacity and determination, he continued the work of reclaiming the land and, thus, began cultivating forage for the feed of dairy cows. The first modern stables were built in 1963, and could accommodate 50 heads of cattle. The milk was processed in a cooperative dairy, of which Ennio himself was president.
Then, Ennio's children were born, Ugo and Bruno, the current owners. In love with their land ever since childhood, they immediately devoted themselves to farming. Their presence in the company brought a strong impetus to a methodical and constant expansion over time, both in terms of agricultural area of land to be cultivated, and the number of animals bred in numerous stables.
In 1998, grandfather Ennio passed away, and, in memory of his love for the family business, in 1999, his children inaugurated the company shop for direct sales of products.
A few years later, to crown a dream that grandfather Ennio had always had, we inaugurated our own dairy on our farm premises.
Today, the Scalabrini farm extends over 300 hectares of land, has about 850 head of dairy cows, and annually produces around 6000 wheels of Parmigiano Reggiano!
What has never changed, in just under a century, is the familiarity of the management of the business. Today, as in the past, all the work is managed personally by brothers Ugo and Bruno, who, together with their mother Diana and Annamaria, Bruno's wife, work closely with a dozen employees and personally supervise the entire exclusively on-site production chain of Parmigiano Reggiano.
Working the land
Our farm owns about 300 hectares of land, all worked according to organic methodology certified by the Institute for Ethical and Environmental Certification (ICEA), and this land produces enough forage for the food needs of all our cows.
Our crops, in order of yield, include: alfalfa, stable meadows, and mixed herbs and wheat, for crop rotation and for the production of organic flours to be sold in our shop.
Our stable meadows represent a plant biodiversity that is unique in the world.
Thanks to our abstention from invasive mechanical processing, and total exclusion of pesticides and fungicides, various animal species are well-protected, including insects, small invertebrates, and birds, such as swallows, larks, green woodpeckers, and lesser kestrels.
These meadows can boast ancient origins on the lands bordering the Enza River, and, undoubtedly, represent a bond uniting the production of Parmigiano Reggiano with our territory.
With their as much as 63 vegetable species per square metre, stable meadows determine, according to the seasons, significant variations in the diet of our dairy cows, influencing, in particular, the fat part of the cheese that manifests itself in the aroma and flavour of Parmigiano Reggiano.
Feeding the cows with local forage promotes the passing on of lactic ferments and enzymes, the former ensuring that pathogenic germs are killed within about 48 hours, and the latter contributing to the breakdown of casein into peptides and amino acids. It is precisely this enzymatic process that enables the long-ageing of the cheese, bringing multiple benefits, such as contributing to the integration of mineral substances, and minimizing or eliminating the effects of food intolerances and allergies.
Cattle farming
Around 850 dairy cows of different ages, all of the Friesian breed, are raised on the farm in highly equipped facilitates that guarantee the highest levels of animal welfare.
The feeding of our cows fully complies with the Consortium for the Protection of Parmigiano Reggiano rules, which prohibit the use of silo-kept or fermenting foods, precisely in order not to have to correct the milk with additives against harmful spores that would otherwise inevitably develop.
The dry matter our animals eat is based exclusively on cereals and other plant species authorized by the Consortium, excluding all meat and fish flours.
Parmigiano Reggiano sales
All our Parmigiano Reggiano is marketed directly by our company, through direct sales.
Our customers are final consumers, small traders or wholesalers, restaurateurs and admirers of our product, both in Italy and abroad. Customers can buy our Parmigiano Reggiano on site, taking the opportunity to visit the company, or via the shop shop on this website.
Milk processing
All the milk produced daily by our cows (around 350 litres) is used raw, without being subjected to heat treatments of any kind, and is, therefore, stored until cooked at a temperature of no less than 18°C.
In our storehouse, our cheese is aged for a very long time. At the end of each year, every single wheel is controlled by experts of the Consortium, and classified on the basis of the absence or presence of any internal defects.
The hot-branding of the rinds, which characterizes Parmigiano Reggiano cheese, is applied by the Consortium only to perfect wheels, or wheels that have only the slightest fermentation defects in the grain of the cheese.
By company choice, most of our production is taken to the mature stage, that is, not less than 22-24 months. Every day in our shop, we sell Parmigiano Reggiano that has been aged for 30 months, and even over 60 months.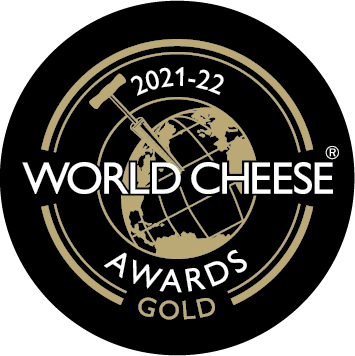 World Cheese Awards 2020/2021
2020/2021 Novembre - GOLD, 1st place in the worldwide competition "WORLD CHEESE AWARDS" Aged over 24 months cheese category. Competition hosted by Bergen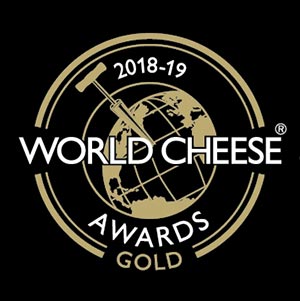 World Cheese Awards 2018/2019
2018-2019 November - GOLD, 1st place in the worldwide competition "WORLD CHEESE AWARDS" Aged over 24 months cheese category. Competition hosted by Bergen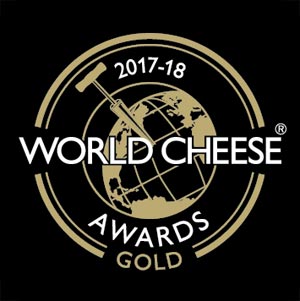 World Cheese Awards 2017/2018
2017-2018 November - GOLD, 1st place in the worldwide competition "WORLD CHEESE AWARDS" Aged over 30 months cheese category Competition hosted by London
World Cheese Awards 2016/2017
2016-2017 November - GOLD, 1st place in the worldwide competition "WORLD CHEESE AWARDS" Aged over 30 months cheese category Competition hosted by San Sebastian
World Cheese Awards 2015/2016
2015 November - 3rd place in the worldwide competition "WORLD CHEESE AWARDS" Aged over 30 months cheese category
Over the years, our company has received numerous important awards, recognizing the attention to product quality and the entrepreneurial spirit that distinguishes us. These are strengths that have allowed us to overcome all the challenges that have arisen and that have brought our dairy to the point where it is internationally recognized and appreciated.
Every day, we strive to keep up to date with new technologies, without forgetting our origins. Indeed, in maintaining our special attention to the traditions of our land, we have invested in clean energy solutions, which do not spoil but protect the environment around us.